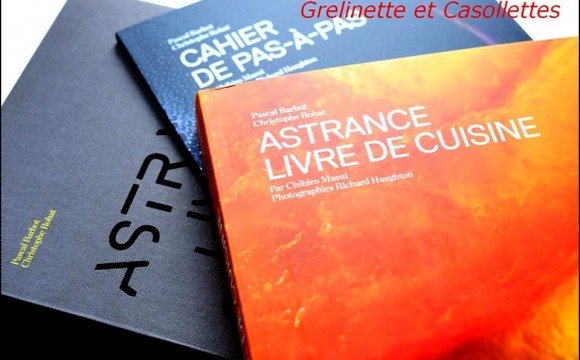 L´Astrance is a Parisian Restaurant, tucked into the Trocadéro neighborhood, which everyone is speaking about. The exceptional cuisine is extraordinarily  innovative, and the service highly attentive. In order to enjoy the epicurism at Restaurant Astrance, and to obtain a reservation, there can be a two month wait.
The kitchen and its culinary preparations, and the dining salon are chockfull of tremendous alchemy as well as the venue location, which are scene making highlighted, and have become quite well known throughout not only Paris but the world.
In the jungle book, magazines and other books written about cooking, food and presentation, Visions Gourmet tries to unearth the gems that will complete your knowledge and presentations will delight the eye with beautiful photos...
Here is a new book that seemed to be interesting for inclusion in our library of books on dressage, beautiful presentations, and beautiful food photos :
Find all our comments and photos on this book ...
You can also find all the books we read and discussed for you in this following section  : 
If you are  author of a book on a topic related to Visions Gourmandes, or if you know a book that may appear in our library, do not hesitate to inform us using our   > Contact Form

.