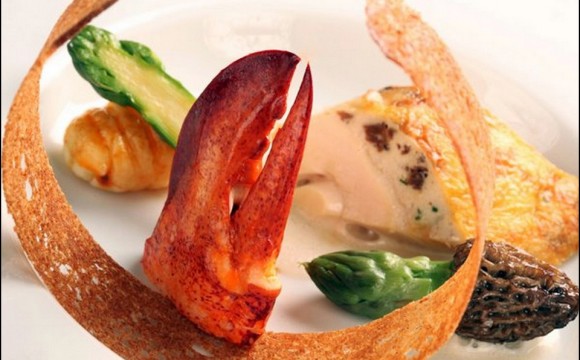 Extraordinairely talented French Chef Hélene Darroze, Chef and Restaurateur of the gourmet restaurant of the same name, « Hélène Darroze », in the 6th Arrondissement of Paris, was born on February 23rd, 1967 in Mont-de-Marsan in Landes. 
15/20 Gault-Millau, the only professional female chef to have obtained two Michelin stars since 2003 (Anne- Sophie Pic has three). However, in the 2010 annual of the famous guide, a star was lost and Chef Hélène Darroze of Paris, had earned two Michelin Stars for her London restaurant in the Connaught (the first in 2009 and second in 2011).
Here's a new Chief who joined us to show us some of his most significant and most creative achievements.
Welcome to :
You will find in his album, a compilation of his best pictures.
You can see his pictures and all pictures present on Visions Gourmandes Chefs in the corresponding albums :
If you want to add a picture to appear on this Chef, do not hesitate to send it to us using our   > Contact Form

.