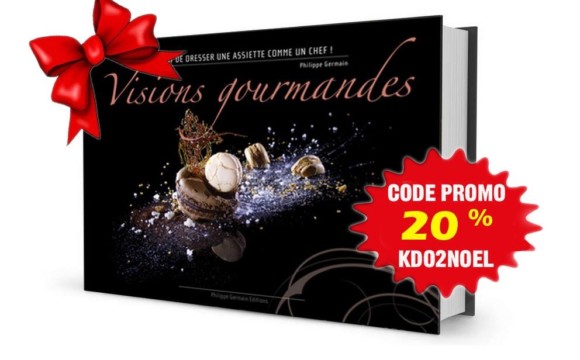 SPECIAL PROMO CADEAUX DE NOEL !
OFFREZ LE LIVRE DE VISIONS GOURMANDES !
UNIQUEMENTJUSQU'AU 30 NOVEMBRE !
20% de remise et livraison offerte !
Code Promo : "KDO2NOEL"
A s'offrir sur VG ► https://goo.gl/AumkJM 
👍
Nothing more rewards us your positive feedback about the work we do.
Find the first praise about the PDF book.
.
Leave us your impressions and comments via our   > Contact Form

.