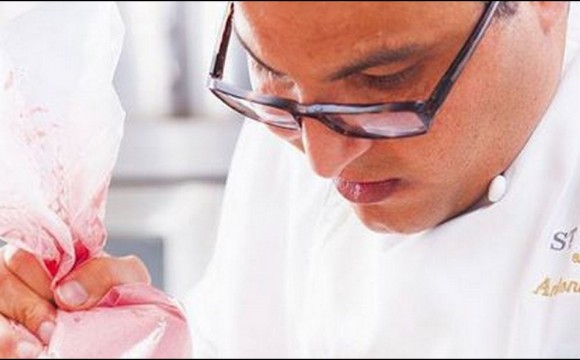 Chef Antonio is the executive Pastry Chef at The 5 Star Saint Regis Hotel, located in Bal Harbour, Miami Beach, Florida.
2014 has brought him to numerous trips abroad, demonstrating the art of pastry making with his unique passion and flair for imaginative color combining, and texture play, he is as equally artistic with worldwide classics and modernity wizardry of his own making and baking.
Chef Antonio has received uncountable awards for his show-stopping pastries, cakes, cookies and confections.
.
On Visions Gourmandes Chefs are exposed and Photographers exhibit, but they also respond to questions from our reporter friend Margaux Cintrano...
You must complete or comment below on this page if you have any relevant additional information...
You can find other interesting interviews :
If you wish to publish a photo, do not hesitate to send using our   > Contact Form

.