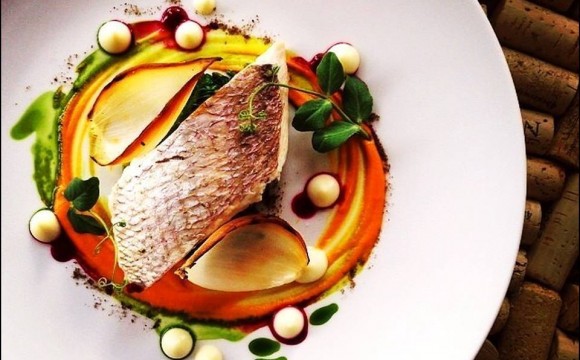 Giuseppe Paglia is currently the head chef at an Italian restaurant in Chartres (France) called Taverna21.
He is originally from Vieste, Puglia (a small village in the South of Italy), and for this reason his cooking style is very simply with a strong focus on fresh quality ingredients.
He started working in the kitchen when he was very young in a very important restaurant in South Italy and continued to work in various other important regions in Italy. 
The two most important stages in his career were running his own restaurant in Vieste, "Via dei Sarti", and working as the head chef in an Agriturismo in Reggio Emilia, "il Cavazzone" for the Sidoli family which was very important for the production of balsamic vinegar from this region.
He is very passionate about his job and he hope to have many more years creating his dishes in the kitchen.
For the next few years he look forward to completing his project with this italian restaurant in Chartres and opening other restaurants under the same name in other regions of France.
.
Here's a new Chief who joined us to show us some of his most significant and most creative achievements.
Welcome to :
You will find in his album, a compilation of his best pictures.
You can see his pictures and all pictures present on Visions Gourmandes Chefs in the corresponding albums :
If you want to add a picture to appear on this Chef, do not hesitate to send it to us using our   > Contact Form

.